Story about Tasman Cup
Bruce Shaw's story as below:
In 2004, Mark Adam, David Hayward, Tony Rennex, Tony Mackdrodt, David Graham, Judy Buehow, Janice and Geoff Wright and my wife, Odotto and I went to Auckland for DTBANZ's National Deaf Championship. I met their President Basil Kroon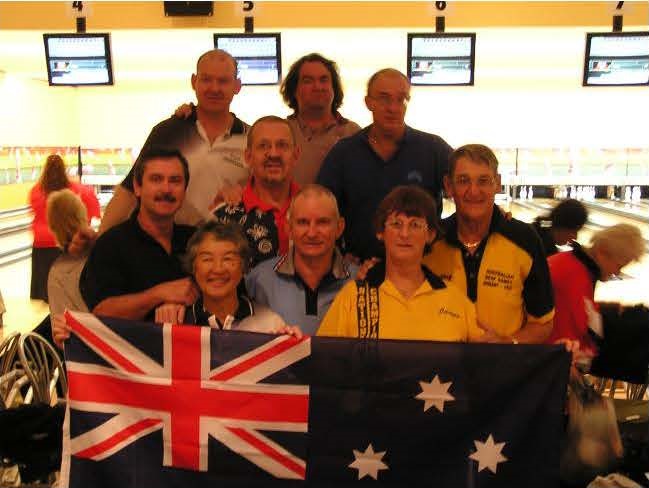 and Tournament Director Norman Norris and we talked about having a future National Deaf Tournament Challenge between the two countries, New Zealand and Australia. Our Talk was positive and we agree that we both need to have a formal talk between the two Associations, I told the board of National Deaf Tenpin Bowling Association that I had talked to the others in New Zealand about forming a challenge tournament between New Zealand and Australia. The Board agreed that it was a good idea and send three of our Board Directors to Auckland in 2006. The three Board Directors, Sylvia Gusts, Wendy Devlin and I flew over the Auckland and one of their committee picked us up at Auckland Airport and we were billeted in their house overnight.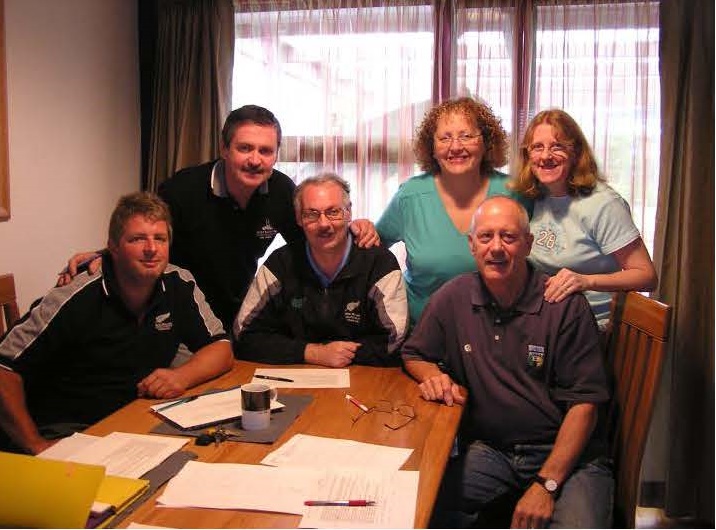 We meet three of the Deaf Tenpin Bowling Association of New Zealand Board of Directors at one of their clubs. They were Basil Kroon (President), Norman Norris (Tournament Director) and Stephen Jourdain (Assistant Tournament Director) after we were introduced we then discussed what was the priorities for the Challenge Tournament then agree to set more solid foundation at Norman Norris's place next morning. We has a very strong discussion about what is best for all bowlers, both Australia and New Zealanders, regulation/rules, and what requirements we had to meet for Tenpin Bowling of Australia and New Zealand, etc. We all agree the new title name for our Challenge would be "Tasman Cup". The first Tasman Cup was held at Perth on Australia's 25th National Deaf Championships in 2007, Australia defeated New Zealand. Then we went to Rotorua for our second Tasman Cup on 2008. Many Australian bowlers went there and we won again. Our third Tasman Cup was in Melbourne in 2010. There was only one bowler from New Zealand and he snatched the Tasman Cup from us! Now we will have to go Dunedin, New Zealand this year to challenge for the Tasman Cup and bring it home again!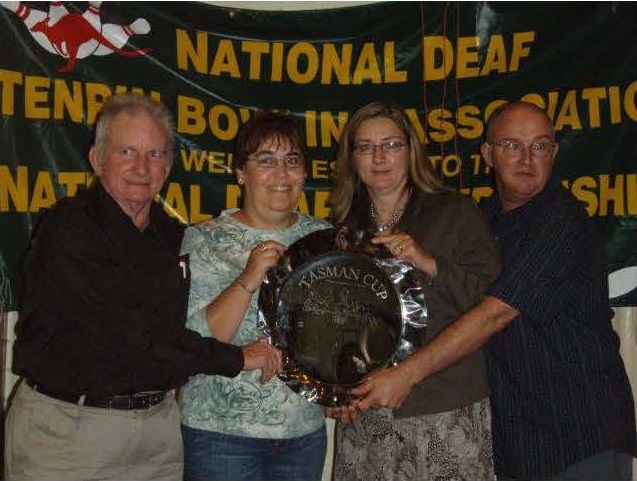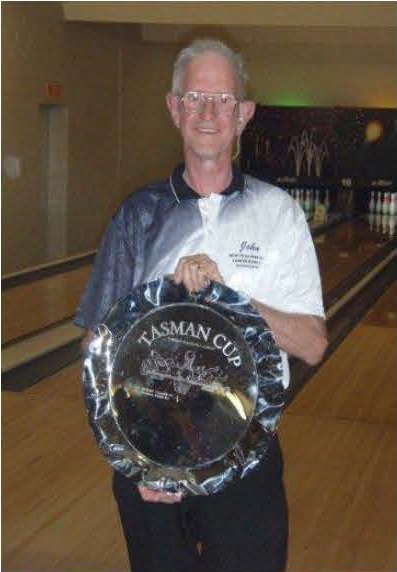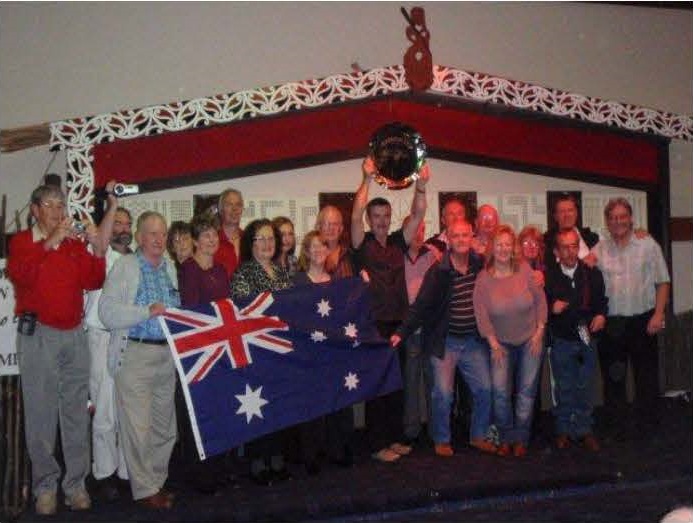 Return to NDTBA screen
Copyright 2022 NDTBA
Website created by Graeme Stevenson Contact us
Update on Saturday 1st October 2022 - 4:55 pm